LES ENTREPRISES SIGNATAIRES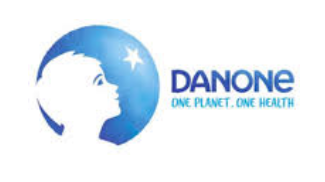 En fonction de :
SVP, CHIEF INFORMATION OFFICER
Date de la signature :
Mardi 21 Avril 2020
Site internet :
https://www.danone.com
Notre engagement :
Our ambition is to have each and every one at Danone feel included and able to contribute with their uniqueness, entrusting them to create new futures and drive the food revolution across the world. The diversity of our teams represents the diversity of our customers, and by creating an environment in which everyone is valued for their experiences and perspectives, we can serve our customers better. As the use of Artificial Intelligence (AI) is becoming more and more a common practice, it is therefore vital to deploy and operate AI in a responsible and inclusive way as we believe that AI shall be built to serve each and every one equally.
AUTRES ENTREPRISES SIGNATAIRES