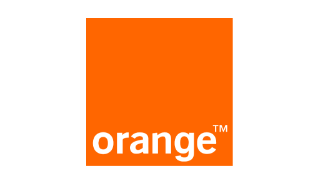 Company or organisation :
Orange
Signatory :
Mari-Noëlle Jégo-Laveissière
In their capacity of :
Directrice Générale Adjointe d'Orange, en charge de la division Technology and Global Innovation
Co-signatory :
Delphine POUPONNEAU
In their capacity of :
Directrice Diversité et Inclusion Groupe · Orange
Co-signatory :
Naïma AUBONNET
In their capacity of :
Directrice Sensibilisation et Prospective Diversité & Inclusion Groupe Orange
Signature date :
Mardi 21 Avril 2020
Company website :
https://www.orange.com
Our commitment :
L'IA au service de l'humain est un formidable outil pour simplifier les usages et réduire la fracture numérique. Mais nous devons être vigilants afin qu'elle ne crée pas de nouvelles inégalités, en particulier entre les femmes et les hommes. C'est le sens de l'engagement d'Orange auprès d'Arborus. Nous sommes fiers d'être le premier signataire de la Charte Internationale pour une IA inclusive et souhaitons que beaucoup d'autres entreprises nous rejoignent dans cette démarche.